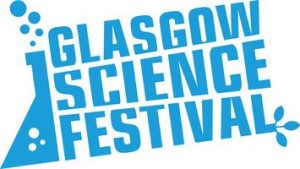 The MRC-University of Glasgow Centre for Virus Research is running a free event with the Glasgow Science Festival 2015 in June this year, which is one of the largest science festivals in the UK and will be running across the city during June. The event is called: microTALKS: an Evening of Infectious Diseases and is aimed at engaging the public with the science of infectious diseases: why are they important? what can we do about it? and how are we studying them? This has been made all the more relevant with the ongoing Ebola epidemic in west Africa, the continued push to eradicate vaccine-preventable diseases in the face of vaccine denial; and the 'Gain of function' controversy. 
microTALKS will run on Thursday 11th of June between 7 and 10:30 pm in the Boyd Orr building rm 407. Importantly, microTALKS is free but only runs with support from the Society for General Microbiology (SGM), British Society for Gene and Cell Therapy (BSGCT) and the University of Glasgow. 
You can book FREE tickets via Eventbrite
Infectious diseases: why are they important? what can we do about it? and, how are we studying them?
The event will be in three parts: 
1) A number of short 'TED-li
ke talks' from CVR students, researchers and staff lasting 5-10 minutes each. These will dynamic and engaging and will focus on 'big ideas' in microbiology.
2) Short presentation and Q and A from epidemiologist/modeller, Dr Adam Kurcharski from the London School of Hygiene and Tropical Medicine, on ebola, influenza and other emerging viruses; and 
3) a TWiV podcast with Prof. Vincent Racaniello (Columbia University, New York), Prof Richard Elliott (CVR), Dr Esther Schnettler (CVR) and Professor Glen Nemerow (The Scripps Research Institute, USA).
So put microTALKs in your diaries and come along. It should be a fun and informative event for scientists and the public alike.