***
Please fill in this questionnaire about the podcast and how it can be improved in the future. docs.google.com/forms/d/e/1FAIpQL…/viewform?c=0&w=1
***
Is HIV and AIDS still important?
Every year, the first of December marks World AIDS day (history here). AIDS, or acquired deficiency syndrome , is a serious viral disease that results from infection with Human Immunodeficiency virus (HIV), which is thought to have first emerged in humans in the 1920s as a zoonotic, emerging infection from an primate reservoir. Since then, it has spread across the world, becoming one of the major pandemics of modern times.
Thanks to the development of safe and effective treatment for HIV known as HAART, or highly active antiretroviral therapy, clinicians are now often able to prevent the onset of AIDS. However, an effective vaccine or cure for HIV infection has yet to be developed, and antiretroviral resistance is increasingly being seen. Overcoming these issues will require the co-ordinated effort of both clinicians and scientists.
Often when thinking of HIV and AIDS one can be lead to believe that it is not longer a serious disease; that research is no longer necessary; or that even the research is far too challenging and might never lead us to a cure or vaccine. But as we found out, that is definitely not the case. HIV remains a serious clinical problem worldwide; the fundamental science is thriving and trying to find new ways to prevent or cure infections; and that using non-human animal and their viruses, such as cats and their retroviruses, can help inform our understanding of how HIV causes AIDS and how we could develop a vaccine.
A human, a monkey and a cat walk into the clinic…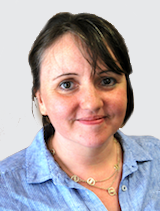 In this episode of Contagious Thinking, we talk to researchers at the MRC-University of Glasgow Centre for Virus Research who work in three very different areas, to find out how they're helping to tackle the continued problem of HIV and AIDS, from a clinical, scientific and veterinarian perspective.
Specifically we speak to Dr Emma Thomson [jump to Emma here], an infectious diseases clinician in the NHS Greater Glasgow and Clyde, and a Wellcome Trust research fellow within CVR, about the history of these diseases, and the important issues with managing HIV infection from a clinician's perspective. Emma stresses the continued clinical relevance of this virus and the need for a cure and vaccine, as well as the very real problem of viral resistance to our antiviral drugs.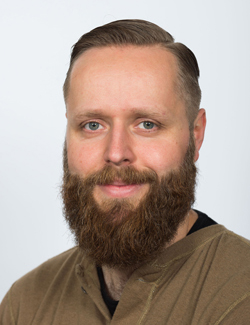 Going from the clinic to the fundamental science world, we speak to Dr Sam Wilson [jump to Sam here], an MRC research fellow whose work in virology enables us to understand how our cells fight back when they come into contact with a virus like HIV. Sam has established large libraries of genes from humans and other animals and he and his group are screening these genes for antiviral activity, identifying some proteins with great antiviral activity. Critically, these genes are up-regulated by interferon (interferon-stimulated genes), one your own internal antiviral proteins, and so are likely candidates for inhibitors of infection. Sam suggests that understanding the mechanisms of how these inhibitor genes might work against HIV and related viruses could lead to a curative therapy in the future.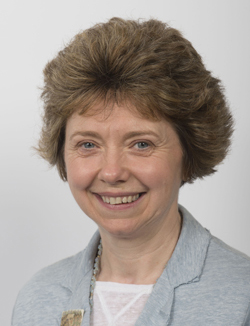 Finally, we speak to Professor Margaret Hosie [jump to Margaret here], whose research into FIV, the feline analogue of HIV, may be able to give us some insight into how we could develop a vaccine for HIV and teach us lessons about how HIV causes AIDS. For decades, Margaret and her colleagues have used FIV infection of cats as a model to investigate fundamental and applied research problems for HIV but also for FIV, which is a serious disease of cats, with some fascinating biology of its own.
Bringing it back together
At the end of 2016, there were an estimated 36.7 million people living with HIV worldwide, many of which are not diagnosed or even treated. It is hoped that research like that being undertaken in the CVR, on the clinical and fundamental biology of HIV and related viruses in humans and other animals, will be able to reduce the very real impact of HIV infection on individuals, as well as at a population level.
Despite the steps that have already made in developing pharmacological treatments for HIV, there are still many obstacles to overcome, such as tackling antiretroviral resistance and finding a safe and effective vaccine and cure. This is especially true on a week where the latest human HIV vaccine trial has been announced to go ahead in South Africa.
**************************************************
The CVR carries out a wide range research on HIV and related retroviruses, looking at HIV evolution in patients, animal retroviruses, cancer-causing retroviruses, how our innate immune system defends ourselves against them and even the endogenous retroviruses permanently living inside our genomes. Other labs not mentioned in this episode include, the Jim Neil, Rob Gifford, and Brian Willett labs.
The Contagious Thinking podcast has covered other aspects of HIV and AIDS before when we talked with Dr Clare Jolly from UCL about how HIV moves from one cell to another, and Mary Collins on using HIV and other retroviruses as gene therapy tools to cure serious genetic diseases.
**************************************************
Written By Josie Bellhouse and Connor Bamford